About Us
The staff and I feel blessed to be a part of the ministry of Angeli Cristiani Child Development Center and Preschool. We are a family owned and operated center, that was established in 1995. our experience has brought us to a place of confidence in care and commitment to excellence.
Preschool is special beginning to a life long journey of learning. Our young students will learn math, science, phonics, art, social and emotional skills, in a discipled fun environment.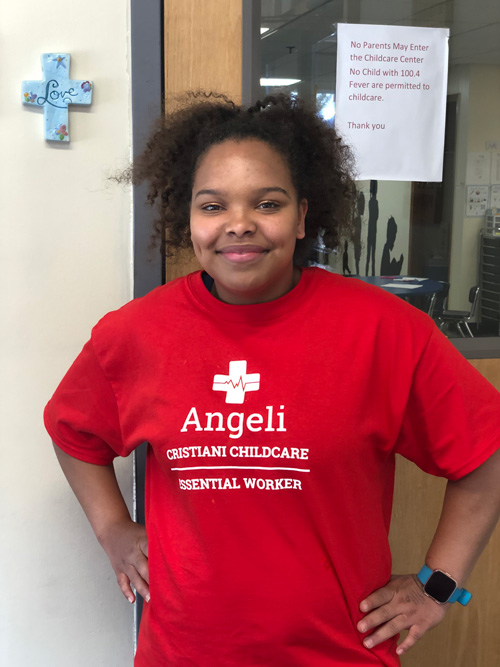 We will provide a variety of materials and resources for children to explore, manipulate and use, both in learning activities and in imaginative play.
We provide a vital role in the lives of young students by nurturing and developing their interest in age appropriate subjects. Our teachers encourage social interactions and foster creative learning environment.
Our preschool focus is on school readiness.
Nicole Scatino-Talley has a Certification: Child Development Associate Credential.
Our Staff's Commitment:
We teach with respect for diversity.
We will listen to your needs.
We will provide positive reinforcement.
We provide patience and understanding.
We teach different learning styles and all learning abilities.
We are a faith based preschool program and incorporate that basic fundamentals of Christianity in our preschool program.
Each room supports:
Art
Sensory
Blocks
STEAM (Science)
Reading/language
Manipulative
Large Motor
Music/Movement
Dramatic Play
Small Motor Development
Infants Birth/23 Months
4 Children to 1 Early Childhood Specialist
Two Year Old Children
6 Children to 1 Early Childhood Specialist
Three Year Old Pre-School
8 Children to 1 Early Childhood Specialist
Preschool
8 Children to 1 Pre-School Teacher or Childhood Specialist
Before and After School Care
10 Children to 1 Early Childhood Specialist